Details:
1.The Fang Mecha Rotary Cartridge Machine is a powerful machine, design to be the perfect liner machine
2. Because of the weight of the machine (Put the weight here) the machine is not affect by any vibration even at big voltage (Put the Voltage Range Here), the balance of the machine have been study to don't feel any exhaustion of the finger even after few hours of tattoo.
3.The machine can also be used for color as shader, but for we recommend a very low voltage to doing voltage with this machine, because of the power of the motor.
4.The Fang Mecha Grip is fully adjustable until (put your mm) and is autoclavable. This machine can be connect by RCA or Clip Cord and come with the brass grip to start with the perfect set.
5.Fit for all cartridge needles in the market,Needle Protrusion: 0 - 4.0mm
6.Machine set including: 1pcs Cartridge machine +1pcs adjustable grip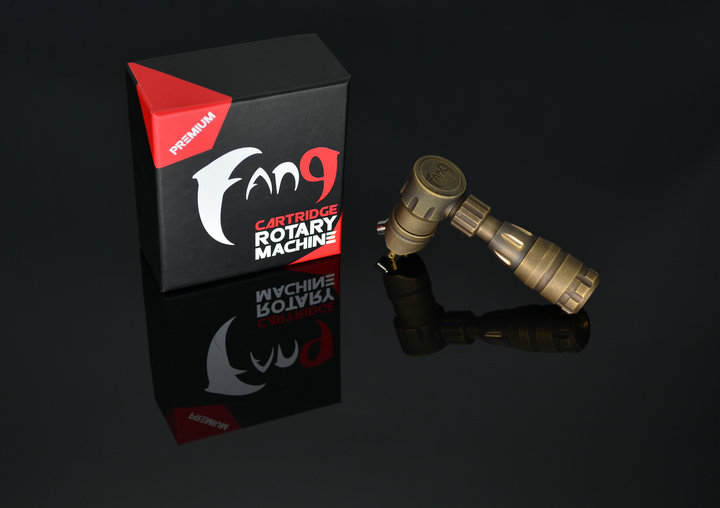 Current Reviews: 0
This product was added to our catalog on Monday 15 August, 2016.
Related Products